CLICK HERE
FOR OUR NEWSLETTER- SPLASH PAD COMING SOON
!
2023 Pool Fees
2yrs & under - $2, but must be accompanied by someone in water 12yrs+
3-17yrs & Seniors - $5
ADULT 18+ yrs - $8
OBSERVER - Free
Evening Rate (last 2 hours) - $2
10 visit Youth Pass (17 & Under) $45
10 visit Adult Pass $70
Memberships:
Single Membership $115
Family Membership $250
Swimming Lessons:
Regular lessons - $100 ($70 if registered and paid by the cut off date. July & August cut off date is the Wednesday prior to lesson.
Swimming Lesson Info:
JULY: Starting July 3- 14, Monday-Friday. They will be in the morning between 9:00-1:00.
AUGUST: Lessons will be Aug 7-11, between 4-8:00pm.
Rookie, Ranger, and Star dates TBD-please contact the pool if you are interested.
Bronze lessons dates TBD - please contact the pool if you are interested.
*all fees are to be paid for before they start the first lesson.
Swim Lesson Information:
July session consists of 10, 30 minute classes divided into two weeks from Monday - Friday.
August lessons will be for one hour in total or broken up into two 30 minutes lessons each day.
Should the weather interfere with the regularly scheduled lessons; make up classes will be arranged IF your child will not pass without it. The cancellation of swim lessons due to the weather can be made at any time by the coordinator(s). If you have already arrived to lessons and it is cancelled, dry-land will be held. We encourage you to call the office or to check our Facebook page for information on a questionable day.
We reserve the right to cancel any sessions/classes. If a session is cancelled you will receive a full refund. However, if your child cannot attend a certain day or is removed from a session/class due to a violation of pool property, not listening to instructions given by any of the guards, or due to expressing disrespectful behavior towards any of the guards, assistants or board members, no refund will be given.
After cut off date the class schedule is made there is no guarantee we will be able to accommodate your child due to class size limits.
***Very Important ***During lessons no parent/guardian or siblings are allowed on the pool deck.
Please have your child ready and waiting at the deck entrance at least 5 minutes prior to their scheduled lesson. All children and parents will stay on the grass side of the gate. Nobody is to enter the pool or pool deck unless requested by a guard.
Goggles are not allowed for any testing. The only exceptions are if they are being used for laps only or if they are prescription. Nose and eye goggles will not be allowed, only eye goggles.
Because lessons are performance based, if it is determined that your child is not prepared for a group lesson, we reserve the right to suggest alternatives.
Your child will not be added to the lesson schedule until after their registration fees are paid in full.
SWIMMING LESSON ONLINE REGISTRATION
Regular $100 per child/session
Early Registration rate- $70 per child/per session IF registration Form and Payment are both received by cut off date, which is the Wednesday prior to lessons.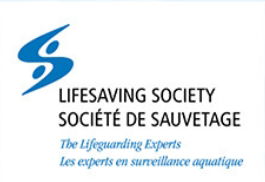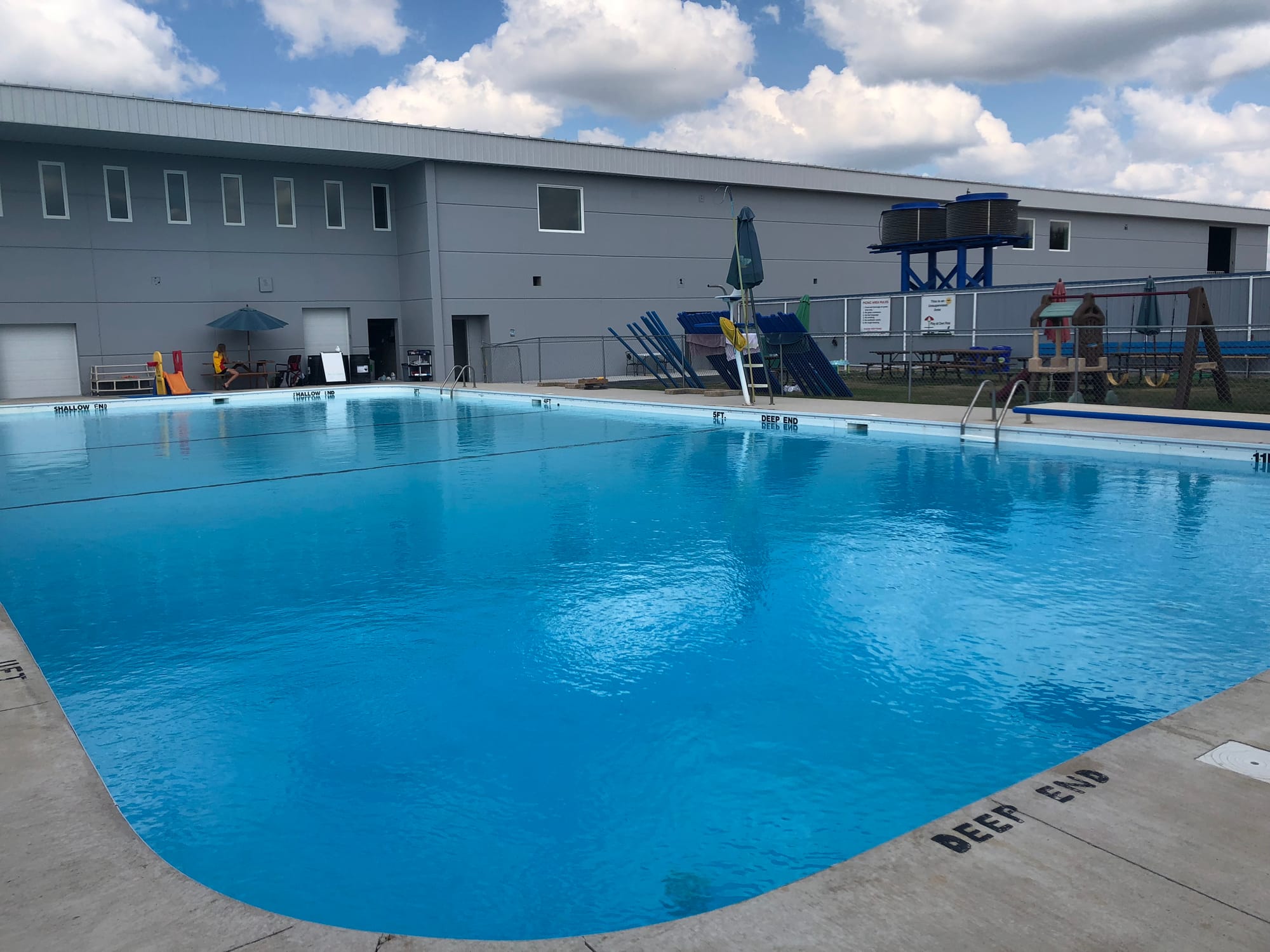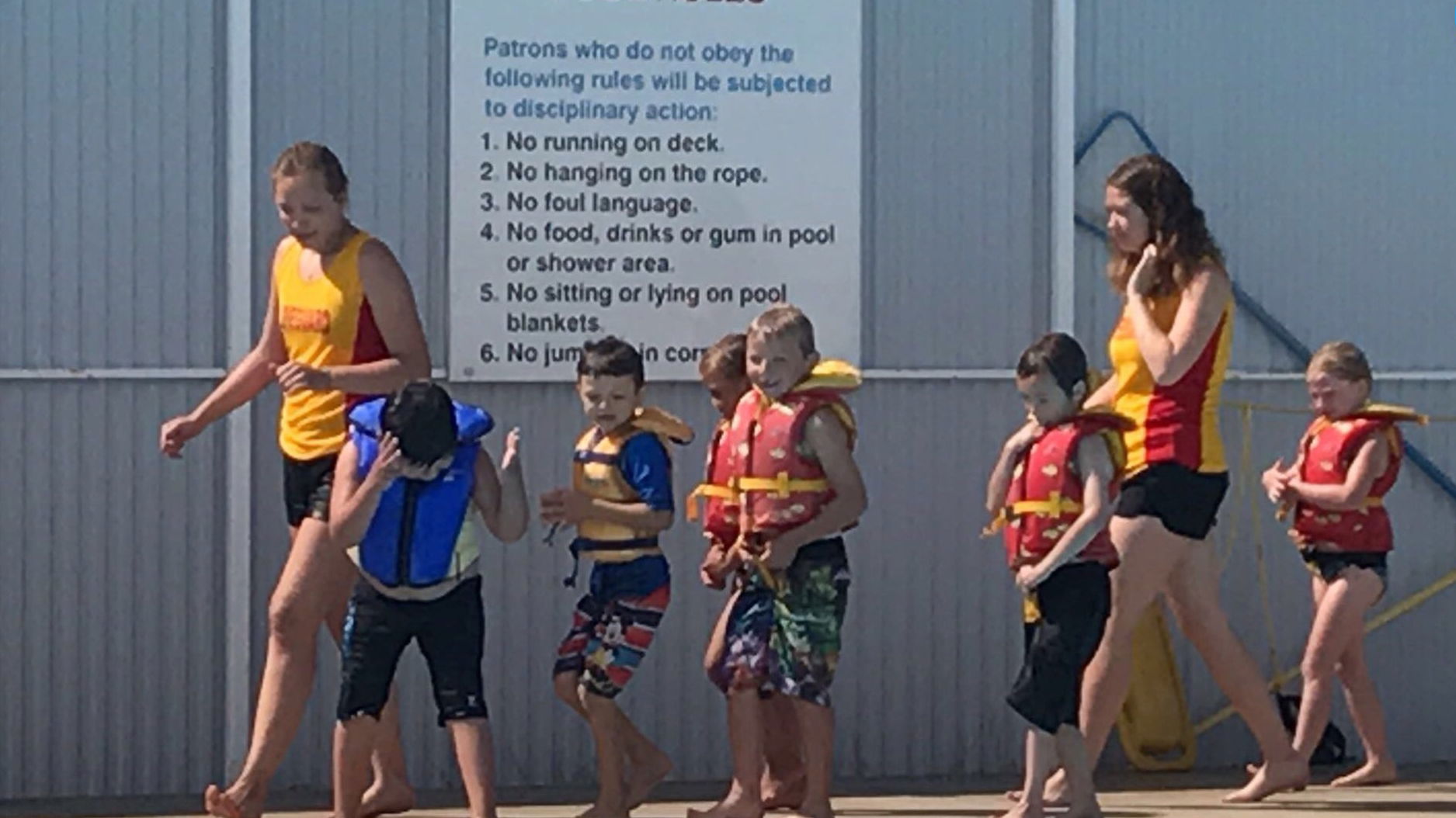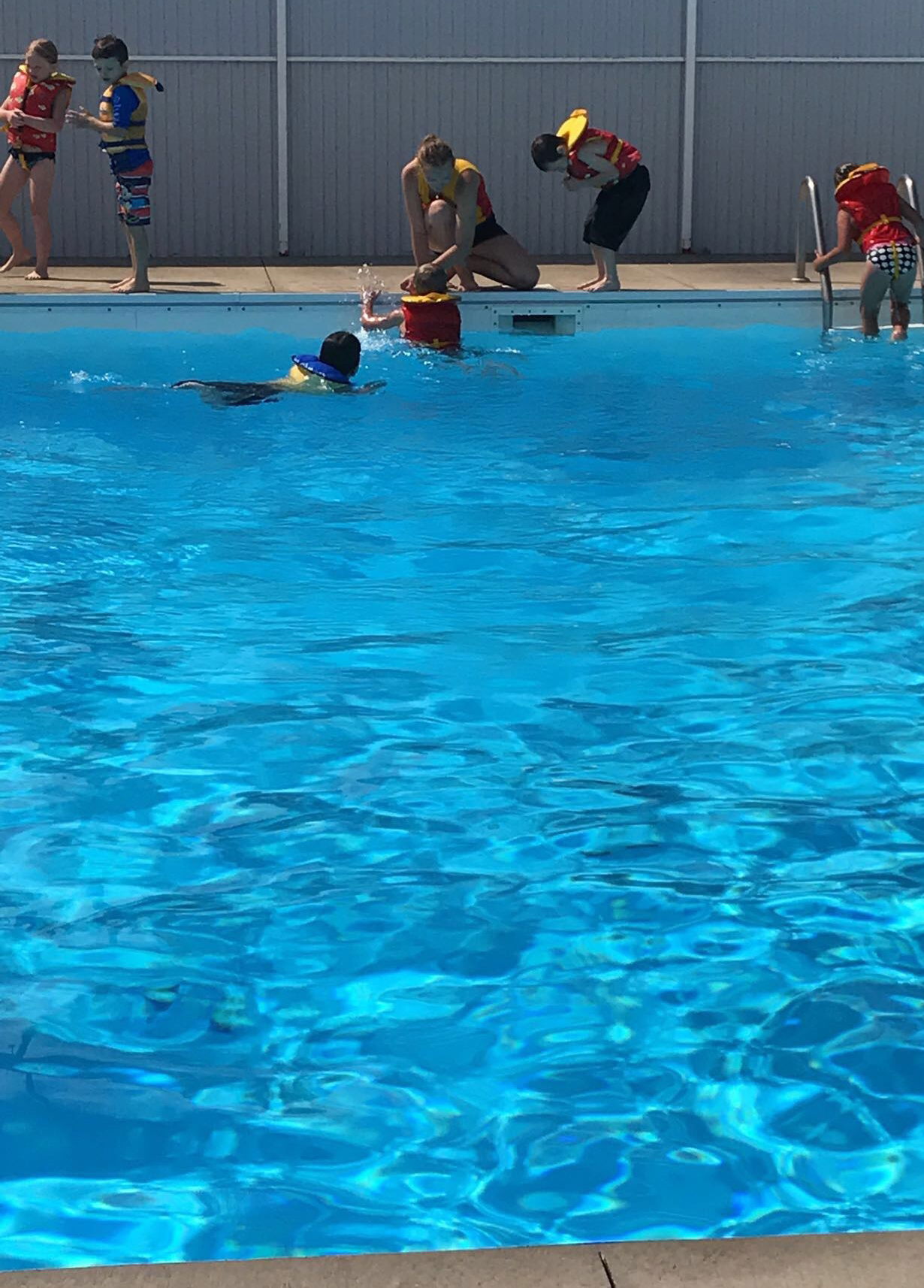 Come out an join the fun!!!